hogan alexander seidel
experimental still & moving image art
Bio/Contact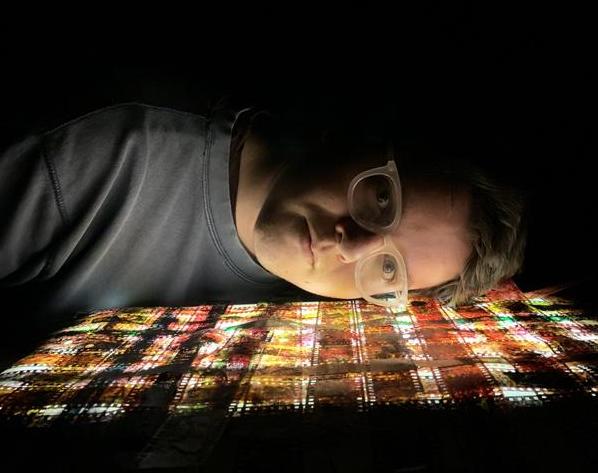 CONTACT

Hogan Seidel

hoganseidel at gmail dot com

they / them / their


EDUCATION

M. Ed in Arts Education, Harvard, 2022
MFA in Media Arts, Emerson College, 2019
BFA in Experimental Media, Emerson College, 2014


BIO

Hogan Seidel is an interdisciplinary media artist living and working in Seattle, WA. Their work has been shown nationally and internationally at festivals such as Onion City, Alchemy, Analogica, Indie Grits, ULTRA Cinema, Revolutions Per Minute, Artifact, Fracto Experimental, and PRISME. They have received funding and support from theMassachusetts Cultural Council, Collective Futures, and the United States Artists Grant.

They have taught experimental film, photography, interactive media, and art history asaffiliated faculty at Emerson College and the University of Massachusetts Lowell. Since early 2020 they have acted as the senior programmer for the Boston LGBTQAI+ Artist Alliance(BLAA), an organization that seeks to elevate the visibility of and provide resources toLGBTQIA+ Boston-area artists. As of 2021, they are a co-editor for Analog Cookbook, a unc press abiannual journal about analog film and art.



ARTIST STATEMENT

Hogan Seidel is a media artist working in the traditions of experimental film, photochemical abstraction, new media, and collage. They examine queer theories, myths, and histories through the hybrid practice of analog and digital media making. Hogan's practice is based on the integrity of the filmic and digital medium. Focusing on what truths lie in the cracks between emulsion and pixels, what awareness comes from chemical and glitch abstractions, and what hope is birthed from the digital and analog materiality collaged together.

Their current artistic research includes studying digital ecologies, transgender identity in the digital world, and the radical queer possibilities of digital bodies and virtual spaces. The culmination of this research will come together in both the form of an experimental virtualreality film and a queer theoretical essay. Hogan will be an artist-in-residence at MassMoca this summer beginning this work.